Co-ops are Democracy in Action
Business Model Delivers Power of Ownership to Mobile Home Park Residents
January 20, 2018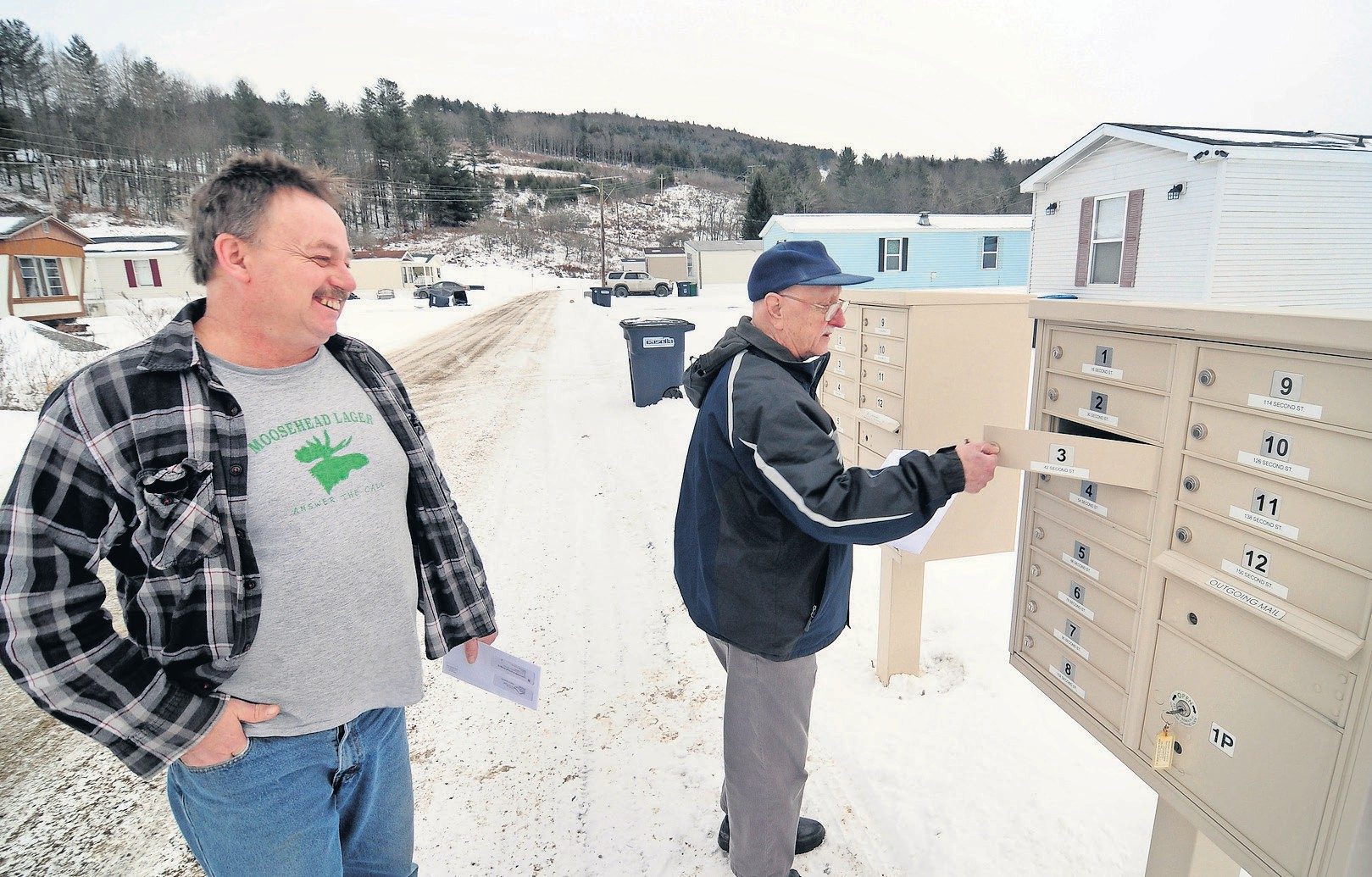 Commentary
Rob MILLER
Kari BRADLEY
Edward W. FOX
Rutland Herald | Photo Credit: Stefan Hard, Rutland Herald
Congratulations to the residents of the former Weston's Mobile Home Park on their successful property purchase. (See "Mobile home park now a co-op," Jan. 3, Times Argus.) Such bold action is another example of how cooperative ownership of mobile home parks throughout New England is an inspiring success story.
This particular story, while inspiring, is not surprising to us. As leaders at three of the region's larger consumer cooperatives, we know the extraordinary change that occurs when people work together. According to the International Cooperative Alliance, cooperative businesses generate $2.1 trillion in global economic activity annually.
Yet, cooperative solutions to economic challenges are rarely taught in business school or profiled in business magazines. Fortunately, Times Argus staff writer David Delcore's article highlights the noteworthy collaboration that turned those Berlin residents into owners of their financial future. In our region, the traditions of self-help and democratic solutions are time-tested, dynamic parts of the local economy. Add to that the principle of cooperation among cooperatives, and one can understand how residents of the newly named Weston's Mobile Home Cooperative completed a $2.1 million transaction. They shared responsibility and leveraged their collective determination. They learned from and continue to work closely with specialists at Cooperative Development Institute and with the financing experts at ROC USA, both of which are based in New England.
Theirs is a common collaboration, yet remarkable all the same and gaining a renewed wave of interest. The growth of large, multinational food conglomerates, financial institutions and growing cyber insecurity are fueling people's interest in such community-owned, democratic alternatives. Consumers want more control over their economic lives; they want to support local producers; they want to create good, sustainable, community-based jobs; and, in the truest sense of the New England spirit, they want to support their neighbors. Cooperative enterprise is a powerful model for achieving these goals and for building a more inclusive economy.
Cooperatives enable people to be invested in their local communities not only ideologically, but financially as well. The Vermont Cooperative Census, sponsored by VSECU; the Association of Vermont Credit Unions; and Cabot Creamery Cooperative in 2016 found 130 co-op businesses, 21 of which are credit unions, operating in 142 locations across Vermont. In keeping with the state's commitment to local investment and local control, 50 percent of Vermonters count themselves as members of a credit union.
Here in the Northeast, food co-ops continue to grow overall, and we are seeing a lot of enthusiasm for startups, which make up about a third of the membership in the Neighboring Food Co-op Association, representing 35 food co-ops across the five New England states and New York, with more than 40,000 member-owners in Vermont alone.
New England's commitment to cooperatives extends to Washington, D.C. In this time of seemingly constant political discord in our nation's capital, Rep. Peter Welch of Vermont, Rep. Carol Shea-Porter of New Hampshire and Rep. Chellie Pingree of Maine are active members of the bipartisan Congressional Cooperative Business Caucus. With their fellow Democratic and Republican colleagues, they support the caucus's purpose and mission "to promote the cooperative business model as a viable market solution and policy option."
It's important to remember, however, that the long-term success and financial viability of community cooperatives is fundamentally linked to membership and member engagement in what's offered. Especially today, we acknowledge you have many options when purchasing goods and services. We simply ask that, when doing so, look for opportunities to support cooperative enterprises because of the unique and inherently sustainable value they create for our social, environmental and economic prosperity.
As we congratulate the 50 resident-owners of the Weston's Mobile Home Cooperative, we remind everyone that financial security, self-help and growth are hallmarks of cooperation. It is a business model used by people in every corner of New England — by farm families, independent hardware stores, utilities, child-care centers, a ski area, and even the growing craft beer industry. The seven principles of cooperatives can be used to launch any business worth starting. For cooperative workers and members alike, it's all about opportunity, equity and community.
To paraphrase the words of Marcus Aurelius: What benefits the hive benefits the bee, too. Just ask the resident-owners of the new Weston's Mobile Home Cooperative.
Rob Miller is CEO of VSECU. Kari Bradley is general manager of Hunger Mountain Co-op in Montpelier. Edward W. Fox is general manager of the Hanover Co-op Food Stores.