Expanding Reach of Depackaging Threatens Agricultural Land Integrity
The promise of mechanical-separation of food from packaging comes with a cost.
April 20, 2023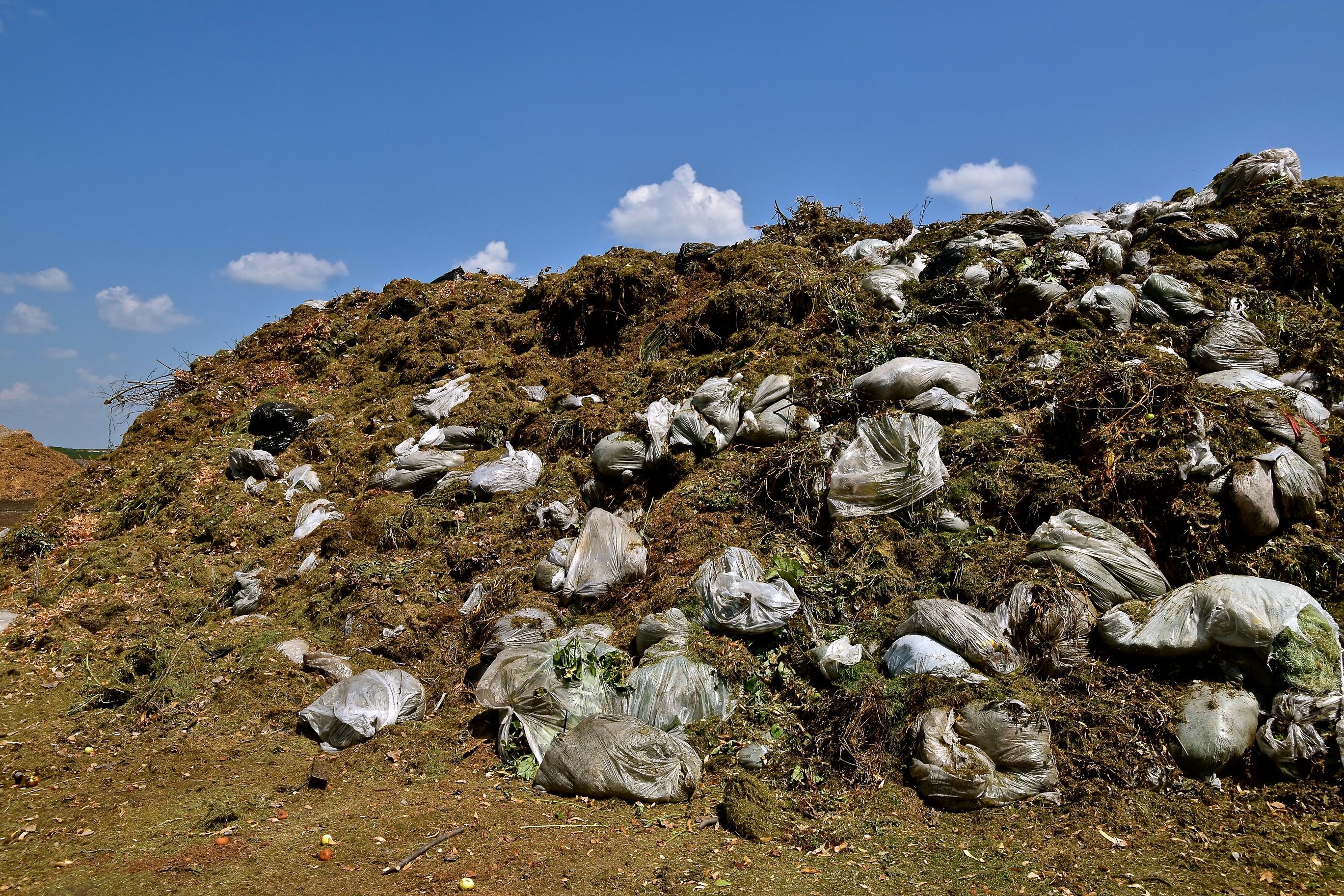 ---
As more cases of acute PFAS (per and polyfluoroalkyl substances) contamination are discovered in working farmland across Maine, Michigan, and New Mexico, the Vermont Agency of Natural Resources (ANR) is revising the state's guidelines around food diversion and solid waste management. The mounting evidence of harm that contaminated land treatments, including composts made from industrial ingredients and end waste sludge have increased regulating bodies' focus on management practices for solid and food waste.
Through a circular cycle of nutrients, these waste products are often processed and redistributed over land in the form of compost or fertilizer inputs. When irremediable chemicals and microplastics enter the supply chain of industrial compost and solids, they often remain unchecked until their end destination. We need to act thoughtfully and consciously throughout the nutrient supply chain to prevent these sources from undermining our farmers and our food.
At the Hanover Co-op, we believe that food waste can be responsibly managed by all sources. It can be facilitated to its highest use-- to be eaten by people, fed to livestock, or skillfully processed into high quality compost. The two streams of waste we are discussing, food waste and waste sludge that is incorporated into mixed source composting at treatment facilities are of very different qualities and should remain separated in practice so that each source can be used for its highest purpose.
The Depackager Stakeholder Group, created by state legislature passed in 2022, examined one waste disposal technology that scientists believe may be a key polluter of these solid waste nutrient supply chains.
Plastic and per and polyfluoroalkyl substances (PFAS) from products and packaging represent an environmental and human health concern. ​ In two issue papers, the Environmental Protection Agency (EPA) has identified food waste recycling as a pathway for plastic and PFAS contamination in composts and digestates. EPA also recognizes that there are limitations to the available information and identifies research gaps to inform the practice going forward.—

Depackager Stakeholder Group Report Executive Summary
Depackaging is not a new technology, but its market and availability is growing in New England. In essence, depackaging was created to avoid labor intensive practices surrounding diverting food waste from landfills. This need increased exponentially after Vermont's Universal Recycling Law was passed in 2012. Increasingly, waste management companies find themselves burdened with "contaminated loads" from sources that no longer separate organic waste from packaging on site. Depackaging machines are designed to accommodate pallets of highly packaged foods and break them down into a food waste stream.
This convenience comes at a price. With the addition of the forces of the depackaging machine, whatever food waste that is a part of the process becomes contaminated with the chemicals and microplastics present in the food packaging. Additionally, the end product of depackaging is a sludge or slurry, which has the potential of contaminating any other streams of waste that it may be combined with. Even more alarming are depackaging facilities that divert their outputs to animal feed.
As an independent grocer, the Co-op lends its voice to the legislative discussion around depackaging technology. We want law makers to know that with the right leadership, food stores of all sizes can provide responsible waste management. We work hard to divert food waste from our stores to their highest need, by reducing waste through appropriate ordering practices, diverting non-shelf worthy but perfectly edible food to Willing Hands, our popular pig food farmer pick-up program that provides food for local livestock, and our extensive composting program. These systems all take time and effort for our teams to implement, but we remain proud of their benefits for our local community.
We collectively believe that stewarding Vermont's soils is central to fostering thriving communities here. Soil is essential to the local food system, our capacity to stop the climate crisis and build resilient local economies. —

Protect our Soil Coalition
In collaboration with the Protect Our Soils Coalition, we have submitted comments in support of a revised ANR policy that upholds the existing standard to separate packaging and food waste at the point of generation. We ask ANR to specifically outline when the use of depackaging is acceptable, and to also clearly state this technology is for heavily packaged food residuals only. You can view our recommendations here.
With our coalition partners, we will also submit comments on ANR's Draft Food Recovery Hierarchy Guidance. Public comments are encouraged and will be accepted until the 30th of April. Through this collaborative process we will secure a clear definition of appropriate uses for outputs from depackaging facilities, ensuring this technology is used with awareness and caution. We will not support depackaging outputs disposed of through land application on agricultural fields or through sale of contaminated industrial compost for garden soil.
We recognize waste management companies are seeking solutions that fit their business model while also working within the communities they serve. While depackaging is being heavily promoted as that solution, the risk to our famers and soil requires our considered caution and continued action.
In New Hampshire Senator Shaheen is co-sponsoring a federal bill entitled the Relief for Farmers Hit with PFAS Act, which is designed to aid farmers whose livelihoods have been gravely impacted by this kind of chemical negligence. The Vermont delegation has yet to sign on to this bill, we encourage reaching out your representatives to to show support for this critical emergency funding and technical assistance for impacted farms. The House's companion bill can be found here, Representative Balint can be contacted here.