Hanover Co-op Announces Curbside Pickup Launch & New Hours
Co-op Curbside Pilot underway, next phase set for April 9; Changes to store hours also set for 4/9
April 3, 2020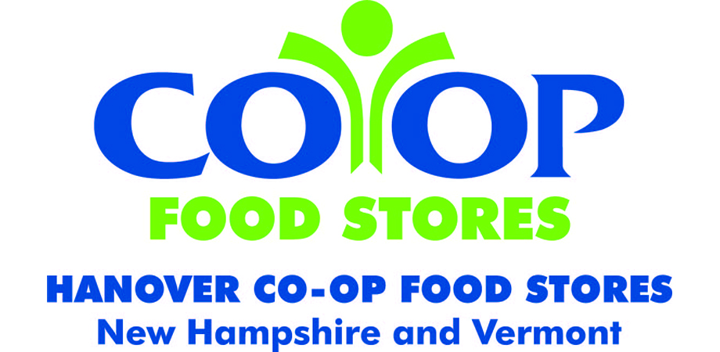 All locations of the Hanover Co-op Food Stores continue to be open for regular shopping. As of Friday, April 3, a pilot program of the cooperative's new curbside pick-up option is underway ONLY at its Hanover Store at 45 South Park.
For details on changes to general shopping hours at all locations, see below.
The official launch of the Hanover Co-op's first phase of curbside pickup feels like a long-time coming for everyone…especially our team members who've been working countless hours to build a successful program. Barring any unforeseen circumstances, preordering and curbside pickup at this 45 S. Park Street location will expand in phases beginning Thursday, April 9. After that date, the plan is to offer it Thursday–Saturday each week just at the Hanover store. We'll expand to other days and other Co-op locations as we build capacity.
We're committed to grow this program carefully to ensure that every employee serving our curbside effort has the training and tools to meet expected demand. Product selection will be limited to common staple items in Dairy, Meat, and Produce. Products and options will be limited or increase based on availability from our vendors.
Co-op leadership decided a deliberate approach to the rollout was prudent. They knew a quick rollout of curbside programs may work well in tiny-store formats, yet Hanover Co-op managers also knew an organization like ours needed a plan to sync with our large-scale operation. So, they rapidly established a team whose sole job was -- and remains -- this project. They mapped out a path to support employees handling the orders, and obtained the tools needed to serve customers. With a sense of urgency, everyone on the team knew we needed to be quick, but not rush. We took lessons-learned from curbside programs around the country and got busy.
That brings us to the launch of this important service. All members are welcome to participate, but please know we will limit participation in the coming weeks to avoid overloading this new system.
Details to remember:
Beginning Monday, April 6, members may fill out an online form found at this link to add their name to our waiting list. As we expand, we will contact members on a first-come, first-served basis.
Starting April 9, we anticipate opening curbside pickup to the next round of members on the waiting list.
The range of limited products will stay the same in the coming weeks, expanding only at a rate that ensures product availability and that can be properly handled by our curbside team.
Until further notice, this program will only be available at our Hanover Co-op Food Store at 45 S. Park Street.
How Curbside Pickup Will Work
Once enrolled in the program, call (603) 640-6303 from 8 a.m. to noon to place an order and schedule a pickup.
Pickups will be available in 2-hour time slots from 10 a.m. to 4 p.m.
Payment will be processed at curbside. Pay by credit or debit card.
Who is Eligible
Curbside pickup is currently available to members only. Not a member? Learn how to become one here.
Questions?
NEW HOURS FOR ALL HANOVER CO-OP FOOD STORE LOCATIONS START 4/9:
Effective Thursday, April 9th, we will be adjusting store hours to enable our employees to have more time to stock the shelves and allow for greater social distancing.
Specifically, our four stores will open at 8 am. Our high risk shoppers as determined by the CDC will see their time to shop extended by 30 minutes so they can shop from 8 am to 9:30 am each day. This will enable them to move around the store in a less hurried and crowded fashion.
Store closing hours will remain at 6 pm for three of our fours stores; Hanover, White River and our Co-op Community Market.
NOTE: Our Co-op's Lebanon location at 12 Centerra Marketplace will remain open until 9 pm at each day, with the final hour of 8 – 9 reserved for medical, health care, and first-responder shoppers only.
This notice posted April 3, 2020