Hanover Co-op Kicks Off Scholarship and Grant Fund
Seeking Projects Supporting Cooperative Education, Food Assistance, Access and Agriculture
November 1, 2017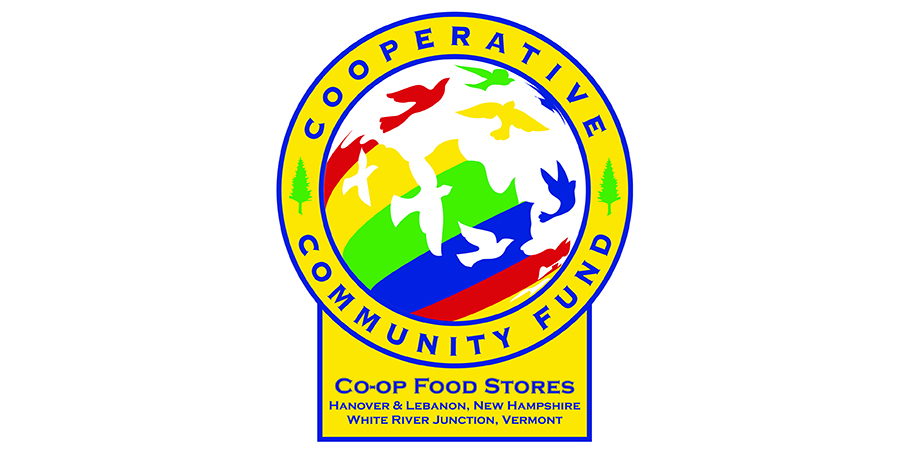 The Hanover Consumer Cooperative Society is launching the Gerstenberger Scholarship Fund and Community Project Grants. The Fund is named in honor of the Co-op's long-serving General Managers, Harry and Arthur Gerstenberger, and first Education Director Sally Gerstenberger.
The Gerstenberger Scholarship is a new project of the Hanover Cooperative Community Fund, which—thanks to generous Co-op members and a hard-working staff—has raised funds since 2001. Funds support the Twin Pines Cooperative Foundation, which invests in co-op development throughout the country. Interest from the endowment is then returned to HCCF to help fund local non-profit organizations.
Cooperative Scholarships
The purpose of the Gerstenberger Scholarship is to help members deepen their understanding of the cooperative movement and sharpen their skills as directors or employees. It's open to members of the Hanover Co-op as well as members of cooperatives and credit unions in the Upper Valley. More information—including an application—is available here.
"I can't think of a better way to honor the legacy of the Gerstenberger families," said former Co-op GM Terry Appleby. "They helped the Hanover Co-op prosper in some challenging times (1949 – 1988). In many ways, the Gerstenbergers helped build the foundation we now stand on."
Community Project Grants
The Gerstenbergers were also staunch advocates of sustainable, organic farming and gardening, which is another theme echoed by HCCF's second project: providing targeted, small-scale grants ($500 – $2,500) to Upper Valley non-profits.
HCCF community project grants will be available to local 501[c]3 organizations whose work is aligned with the Co-op's charitable giving goals: supporting food assistance and access; community building, including support for agriculture; enhancing cooperative principles and activities; or promoting sustainable environmental practices. More information—including a grant application—is available here.
Gerstenberger Scholarship Fund
**Application Deadline - December 1, 2017**
OCTOBER: First Call for Applications
DECEMBER 1, 2017: Deadline for Applications
MID-DECEMBER: Review Committee meets
LATE DECEMBER: Notify Applicants of Awards
APRIL: Awards Announced at Annual Meeting
Guidelines and General Information about the Gerstenberger Scholarship Fund:
1. The purpose of the Gerstenberger Scholarship Fund (GSF) is to offer scholarships to members and employees of cooperatives in the Upper Valley who seek to further the cooperative movement through education, training, and/or business development. The Fund is named in honor of the Hanover Consumer Cooperative Society's long-serving General Managers, Harry and Arthur Gerstenberger, and first Education Director, Sally Gerstenberger.
2. The HCCF Review Committee will review proposals seeking between $500 and $2,500 in aid, with exceptions for noteworthy need. All applicants will receive notice of the status of their application. NOTE: Awards will be made directly to qualifying educational organizations to observe the Fund's 501 [c][3] status.
3. Recipients will be asked to present to the HCCF Review Committee on how the funds were used and summarize key points of their scholarship and how it applies cooperatives.
4. Priority will be given to co-op members, co-op employees, or co-op groups located in, or doing business in, the Upper Valley region of New Hampshire and Vermont as defined by the Vital Communities Service Area.
GSF is designed to assist those who are:
Continuing their cooperative education as employees or board members of their local cooperatives and/or credit unions;
Pursuing academic research in how cooperatives can best meet societal needs; OR
Planning or developing businesses that follow the co-op model of innovation and ownership. As such, GSF considers applicants from across the co-op sector: food, housing, agriculture, daycare and preschool, credit, medical and dental, automotive, and other co-op enterprises.
ONLINE APPLICATION FOR PROJECT GRANT AND SCHOLARSHIP available here
If you have questions about the scholarship fund or the community project grants, please contact:
April Harkness, Hanover Co-op Food Stores Board Administrator
Tel: 603-640-6340
Email: [email protected]