Hanover Co-op Wins Top Sustainability Award
SUSTAINABILITY SLAM WINNERS ANNOUNCED!
November 15, 2017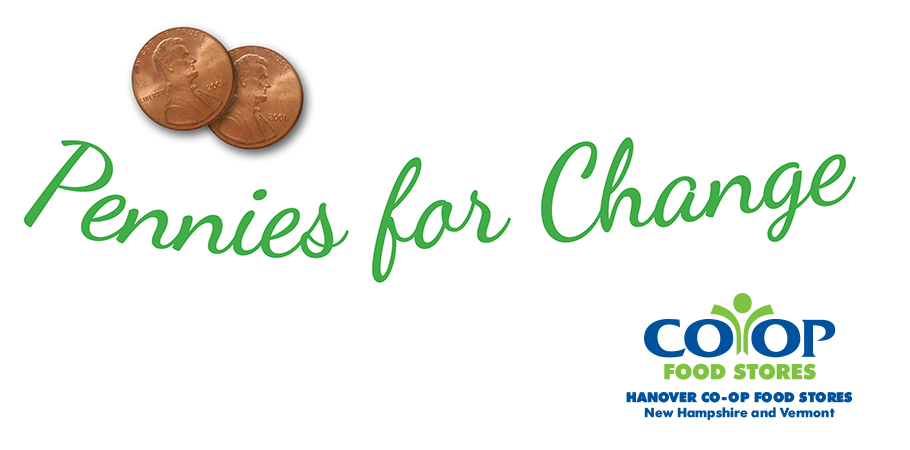 Concord, New Hampshire – New Hampshire Businesses for Social Responsibility (NHBSR) is pleased to announce the winning storytellers of their 3rd annual Sustainability Slam, held on November 2. The evening continued the great energy and creativity found at the last two year's events, with a highly engaged audience who cast their votes via electronic polling for the winning sustainability stories. The fourteen finalists presenting at the Slam were selected by a panel of judges based on the creativity of the solution, its impact on the challenge and the scalability for others. Each competed against a similarly sized company or organization, but were given only 90 seconds to share their stories in a creative format.
Michelle Veasey, Executive Director of NHBSR shared, "It's wonderfully encouraging to see businesses and organizations come together in this way to share ideas, connect and encourage each other's efforts to reduce environmental impact, develop better workplaces and support our communities. It's a reminder that all it takes is just one thing to make a difference." The Sustainability Slam is part of NHBSR's Just One Thing campaign designed to recognize businesses and organizations for their environmental, community and workplace initiatives, while encouraging more businesses to get involved. The campaign is based on the idea that sustainability makes sense for all New England businesses and that the path to sustainability for each of us starts with Just One Thing. The 2017 winners are: Community Hanover Co-op Food Stores, large company Page | 2 Jewett Construction Company, small company Environment Monadnock Paper Mills, large company Throwback Brewery, small company Workplace: W.S. Badger, large company 7th Settlement, small company Nonprofit: Goodwill Industries Northern NE
Allan Reetz, of Hanover Co-op Food Stores and winner of the Community large company category shares, "For me, the evening of creative story-telling was highlighted by the inspiring work and dedication of New Hampshire's best companies, big and small. I drove 90-minutes to share details of our Hanover Co-op's successful round-up program and left with 13 more creative ideas of how to further support our CSR work. It was an evening well spent. Kudos to all winners; I'm inspired!"
"New Hampshire has some amazing companies working hard to reduce their impacts. What a fun and impactful way to share best practices in sustainability. It really does start with Just One Thing, " shares Lisa Berghaus, of Monadnock Paper Mills and winner of the Environment large company category. NHBSR is grateful to the many companies who supported the Sustainability Slam this year. The Velcro Companies was Presenting sponsor for the third year in a year. Creative Director Sponsor Gravity Group NE. Media Sponsors include New Hampshire Business Review, New Hampshire Public Radio, and Fiddlehead Magazine. Slam Award Sponsors are Coca-Cola Bottling of Northern New England, Medtronic, Wire Belt, and W.S. Badger. Networking Sponsor: Granite River Studios. Social Media Sponsor: Calypso Communications. Carbon Offset Sponsor: ReVision Energy. Silent Auction Sponsor is Normandeau Associates. Supporting Sponsors include Image 4, Monadnock Paper Mills, and The RAM Companies. The Sustainability Slam is open to anyone interested in making connections to foster more environmentally and socially responsible business in New Hampshire while having a great time! It's never too early to submit your Just One Thing story as plans are underway for 2018. For more information about the event, to submit stories, or to read stories at our Storyboard visit www.nhbsr.org/jot. About NHBSR: New Hampshire Businesses for Social Responsibility, a member-based, non-profit organization, convenes, inspires and supports businesses and community stakeholders to build a more sustainable and prosperous state for all. More information on NHBSR and upcoming events, resources and membership can be found at nhbsr.org.
# # #
If you would like more information about this topic, please contact Michelle Veasey at 603-391-8471 or email at [email protected]. Photos: 1) Community category large company finalists, Hanover Co-op Food Stores and Cirtronics 2) Community category, small company finalists, Jewett Construction Company and Digital Prospectors 3) Environment category, large company finalists, Monadnock Paper Mills and Coca-Cola Company of Northern NE 4) Environment category, small company finalists, Throwback Brewery and PAX World 5) Workplace category, large company finalists, WS Badger and Stonyfield 6) Workplace category, small company finalists, 7th Settlement and NEM Equipment 7) Nonprofit category, Goodwill Industries and CommuteSMART Seacoast