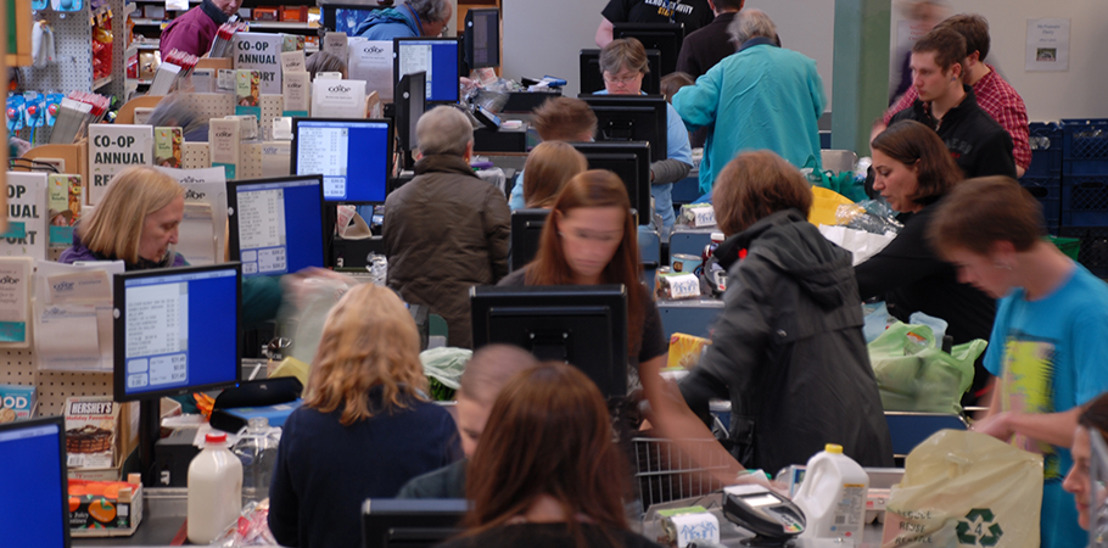 Hanover Consumer Cooperative Society Announces 2017 Results
Tuesday, March 27, 2018 — The Hanover Consumer Cooperative Society Inc. posted an after-tax profit of $172,224 for 2017 on sales of $72,013,580. The cooperative posted a loss on savings before taxes of $42,317. Therefore, the Co-op will not be able to offer a patronage refund which is calculated on savings before taxes. The Co-op pursues a "triple bottom line" business strategy, adding human and environmental impacts into its account books as a way to measure business results, strengthen operations and local communities over the long term.
The Hanover Consumer Cooperative Society, which does business as Hanover Co-op Food Stores, is a business owned by its more than 23,000 members. Founded in 1936, it now operates retail food stores in Hanover, Lebanon and White River Junction, a market and service center in Hanover, and a production kitchen in Wilder. The cooperative employs nearly 400 people.