Pandemic, Local Food Security Spur Podcast Launch
Hanover Co-op series brings local food stories to consumers
August 26, 2020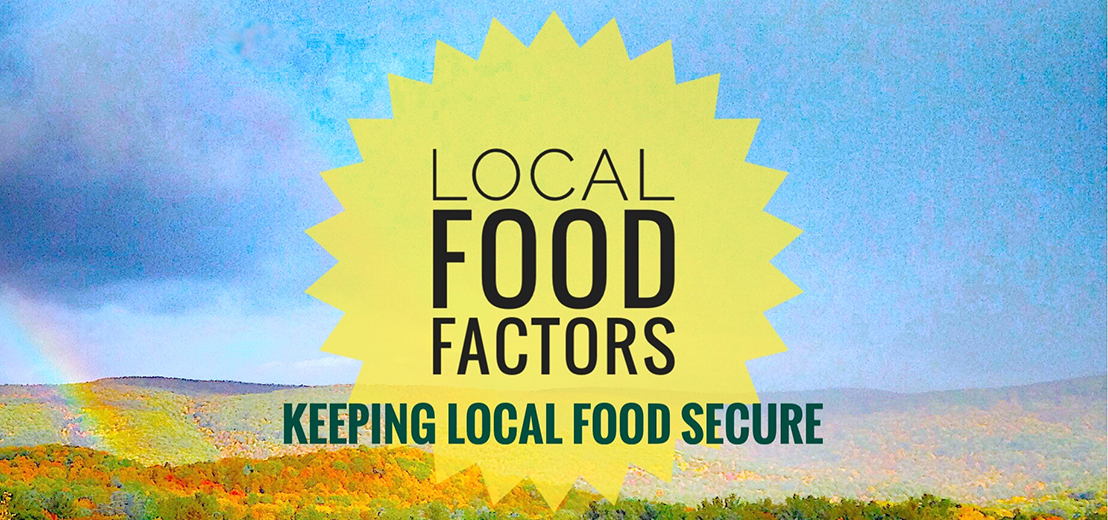 The impact Covid-19 had on food supplies was rapid and remains profound. Breakdowns in national food production and distribution hurt communities large and small.
Yet, in regions with an established local food economy, farmers and food producers kept food flowing to local residents. Northern New England is one such region.
Farmers and food producers stayed on the job to keep to local food sheds secure and productive, despite clear health risks mixed with confusing reports about the pandemic's impact. These stalwarts of the community earned the classification, "first responder."
The pivotal response of these small-scale food producers and farmers inspired the launch of a new podcast series produced by the Hanover Co-op. Titled Local Food Factors, this series aims to tell the story of the people, policies, and practices that determine how well consumers eat.
The pandemic hit everywhere like a once-in-a-lifetime storm. For small-scale farmers and food makers — who typically sell through farm stands, markets and independent grocers — words like "unprecedented" and "uncertain" don't begin to describe the challenges before them.
According to the podcast's producer, Allan Reetz of the Hanover Co-op, those who work to secure a stable supply of local food will be front and center in nearly every episode. The focus of the first episode is farmers markets, with guests including Vermont Secretary of Agriculture Anson Tebbetts, farmers, market managers, and shoppers.
"Farmers and food producers have spent years building the local food system we rely on," said Reetz. "People across this region benefit from their work in ways that are often overlooked. Local Food Factors tells that story and makes clear the need to grow consumer support for it."
In his role as the co-op's director of public and government affairs, Allan Reetz regularly uses his position to advocate on farm and food matters at the state and federal levels.
Support and advocacy for local food is not new for the Hanover Co-op Food Stores. As Allan is quick to point out, "In 1936, at the first official meeting of our business, the founders made a written commitment to buy from local suppliers as much as possible. We stick by that today, realizing that it means more than just buying local food. This is about building lasting relationships."
The first episode of Local Food Factors can be found on Apple Podcasts at https://podcasts.apple.com/us/podcast/local-food-factors/id1528771104
Topics for upcoming episodes will include how local farms support area food banks, community subscription agriculture (CSAs), the role of food hubs, and food labeling; the good, bad, and the secretive.