We're Losing More than EBA's Pizza
Locally Owned Businesses Drive Our Local Economy
June 8, 2017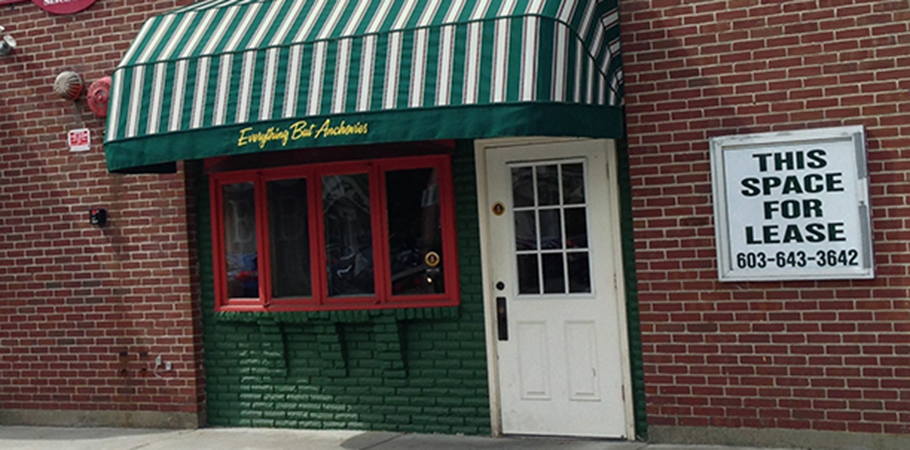 The closing of Hanover's Everything But Anchovies has left us with more than just hunger pangs. The shuttering of a local business — be it a restaurant like EBAs or any other enterprise — weakens our regional economy in ways not easily corrected.
Hardest hit are the workers. Even a short disruption in cash flow makes it hard to retain housing or buy necessities. These neighbors deserve our empathy and encouragement as they hustle to replace lost income. When we choose to do business with locally owned businesses, our patronage lowers the risk of layoffs and creates more jobs.
Chain restaurants, stores and franchises do have considerable impact on local employment. These firms employ our neighbors, who offer friendly service and work hard to earn our business and trust. National and international chains have deep pockets, but their owners and shareholders live outside our region, so more of their profits flow out of the Upper Valley.
Locally owned businesses "play a key role in forming the foundation of community life," notes Judy Wicks in her book, Good Morning, Beautiful Business.
Owners of local businesses make extraordinary contributions to social programs, the arts and charitable organizations. While some businesses based far away make generous contributions to local needs, some have policies that restrict giving.
Small businesses are the "best contributors to economic development," adds Wicks, an entrepreneur and founding member of the localism movement. According to a 2010 Michigan State University Study, $73 of every $100 spent at local businesses stays in local economies. By contrast, only $43 of $100 spent at non-local businesses stays close to home. Local businesses and local patronage power local economies.
If we all did at least 10 percent of our shopping at locally owned businesses, we'd give a substantial financial boost to them. The negative effect on big chains would be slight. But — as the closing of Everything But Anchovies demonstrates — if customers shift 10 percent of their dollars away from locally owned businesses, the impact can be disastrous.
Spending locally may ask us for an added measure of faithfulness. Our loyalty may mean driving a little farther, or spending a bit more on goods and services. But shopping locally supports a vibrant business landscape. Only local spending can ensure us access to local goods and services, from the service station that keeps your car running to banks committed to local investment.
As we lament the loss of Everything But Anchovies, let's use its closing as motivation to increase our patronage of local businesses. At our Co-op, we know that businesses, farms, food producers and service providers nourish community by cultivating cooperation. It takes work and commitment from all involved, but we all share in the long-lasting benefits of homegrown prosperity.
Bill Craig, President,
Ed Fox, General Manager
Hanover Consumer Cooperative Society