Workshop Series for Farmers and Food Producers
Hanover Co-op launches 10-session series aimed at helping farms and food producers
February 1, 2019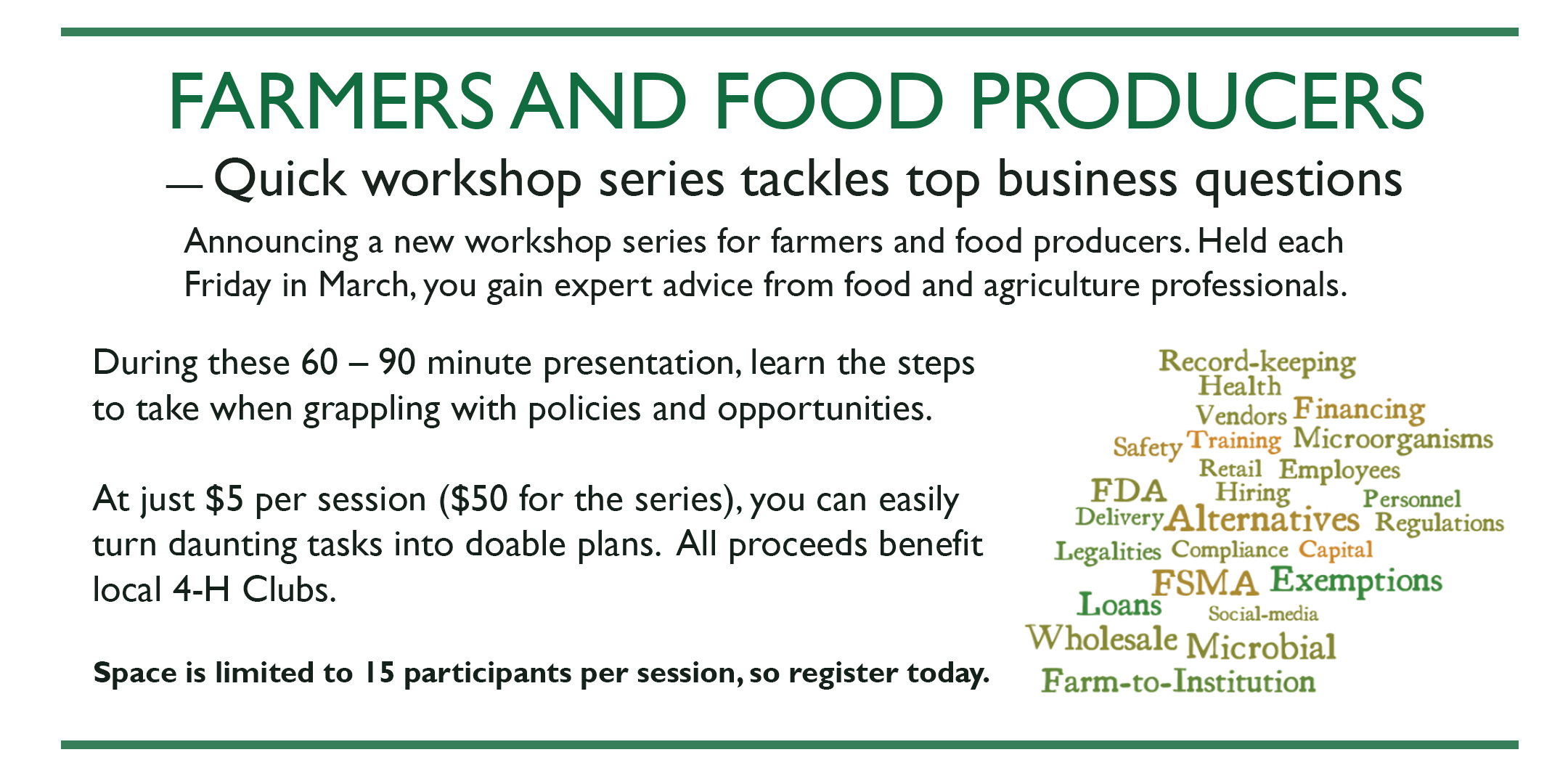 As part of its broader effort to support food production in New England, the Hanover Co-op has launched a low-cost series of workshops aimed at farmers and food producers. Sessions are scheduled for each Friday in March and include presentations by experts in food safety, production and delivery, financing, direct sales, and more. Each workshop is priced at $5, with all proceeds going to local 4-H Clubs. Online registration is now open.
Hanover Co-op director of public relations Allan Reetz said this series has been in planning for more than a year. "Following a May 2017 Co-op panel discussion of local food we began looking for more ways to share knowledge."
For Reetz, who works on food advocacy issues, his connections with experts and farmers got the process moving quickly. "We have received enthusiastic support for this series from every instructor we asked. These experts are well respected in the New England food economy and ready to share their best tips with newcomers and experienced farmers and food producers alike."
Attendees can jump start their understanding of food safety regulations and learn where problems lurk. Hear about ways to improve your hiring practices and get control of "wage and hour" issues. Connect with agriculture field representatives from Vermont and New Hampshire departments of agriculture. Make a production kitchen safer and paperwork easier to tackle. Talk to distributors about what's involved with having them drive goods to market. Know what Hanover Co-op buyers are looking for when considering new products. Get the most out of vending at farmers markets this summer. There is all this and more.
The primary goals is to take daunting tasks and turn them into doable plans.
All morning sessions run 10 a.m. to 11:30 a.m. Afternoon sessions run from 12:30 to 2:00 (afternoon session on 3/29 runs 12:30 – 3:30).